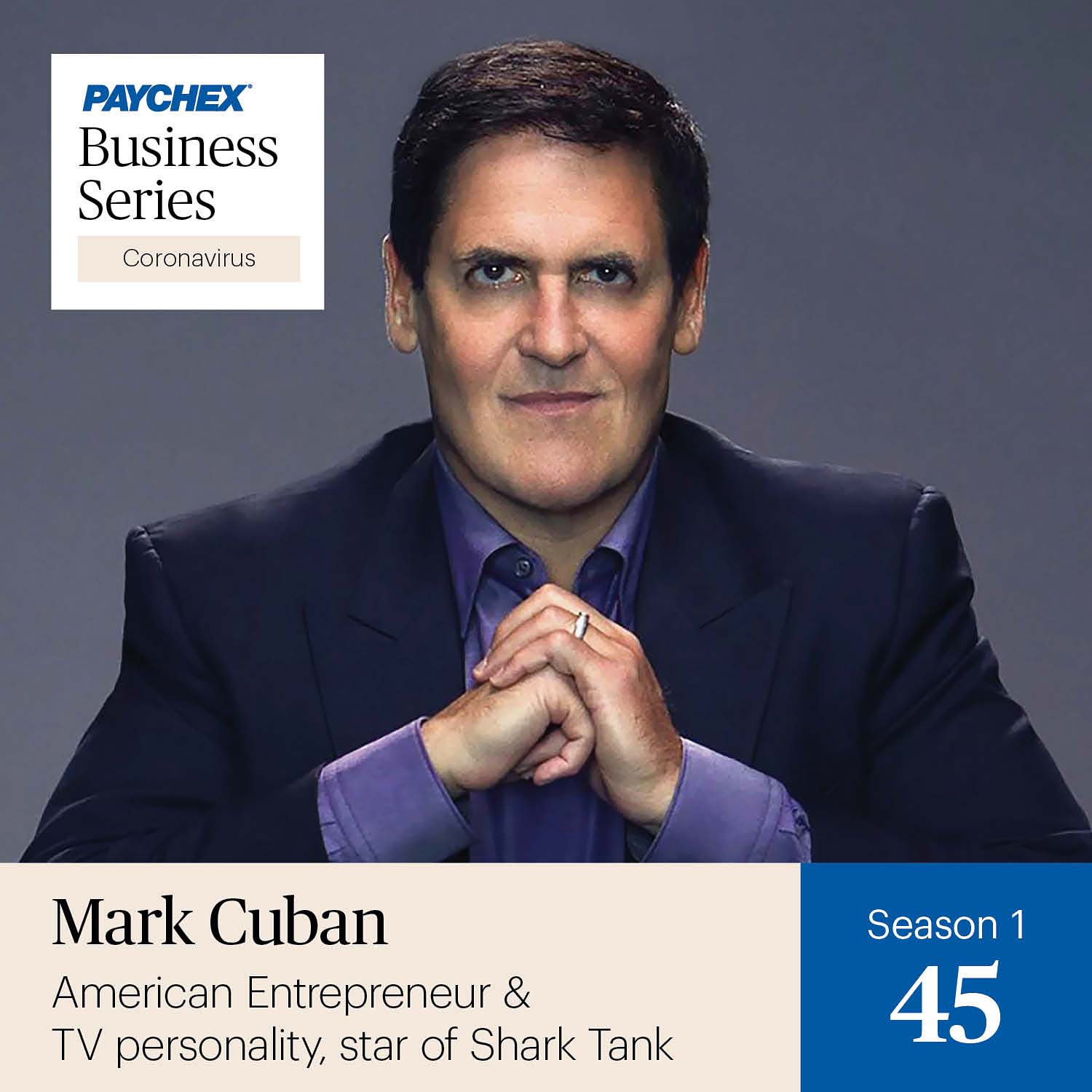 In this episode, you'll get to listen in on Gene's wide-ranging conversation with Mark Cuban, who owns the Dallas Mavericks and appears on the popular TV show, Shark Tank. Hear Mark's take on the different issues facing small businesses today, including government stimulus, health care, banking relationships, changing market dynamics, and what it will take to succeed in this time of "creative destruction." Anyone who knows Mark Cuban knows he has strong opinions and viewpoints on most every topic. You'll really want to hear what he has to say about the challenges – and opportunities – he sees for our communities, our economy, and our country.
For more information regarding COVID-19 and your business, including workplace health, business continuity, payroll processes, health insurance, financial assistance, new legislation, and more, visit our Coronavirus (COVID-19) Help Center.
DISCLAIMER:
The information presented in this podcast, and that is further provided by the presenter, should not be considered legal or accounting advice, and should not substitute for legal, accounting, or other professional advice in which the facts and circumstances may warrant. We encourage you to consult legal counsel as it pertains to your own unique situation(s) and/or with any specific legal questions you may have.